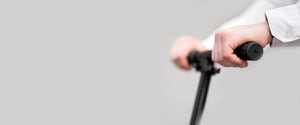 WE TURN MILES INTO SMILES
By Redefining Urban Transportation With Eco-friendly Rides
SAY GOODBYE TO TRAFFIC AND HELLO TO OUR E-RIDES!
Not too long ago, we were faced with a big problem: New York's congested streets.
We enjoyed exploring The Big Apple but hated getting stuck in rush hour traffic.
So we began our search to find a better way to move around.
our quest was sucessful
WE DISCOVERED E-RIDES
And this alternative transportation became a part of our commute, fitness regime and outdoor activities.
And now, we are here to help make e-rides a part of your lifestyle too.
WHY BUY FROM US?
We understand that ordering an e-ride is an investment for you. That's why we have dedicated customer support to help you make a decision, based on your lifestyle.

Our support extends beyond delivery as we are happy to guide you on a smooth riding experience once you are ready to hit the road.
Built For Commuters, Enthusiasts & Adventurers
We curate affordable, modern and sturdy electric rides for those who need a more efficient way to go out and about, without increasing their carbon footprint.
Ride In The City
Zoom past heavy traffic, emit zero fumes and make your urban centers greener.
shop city collection
Ride In The Suburbs
Explore your neighbourhood, meet up with friends and improve your health.
shop suburbia collection
Ride On The Trails
Get back to nature on your own schedule, discover new places and create memories.
shop MOUNTAIN collection
RIDE NOW, PAY LATER
With our convenient payment plan of 4 installments spread over 8 weeks. No interest fees, no hidden charges.